Training
Apply for African Re's Young Insurance Professionals Programme (YIPP) 2024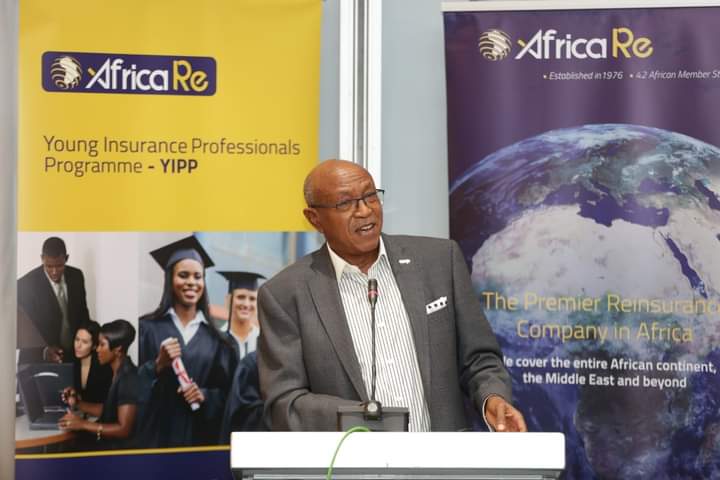 Apply for African Re's Young Insurance Professionals Programme (YIPP) 2024
Applications are open for the Young Insurance Professionals Programme organised by Africa Re. The African Reinsurance Corporation is an International Financial Institution with full diplomatic status and with headquarters in Lagos, Nigeria.
The African Reinsurance Corporation (Africa Re) welcomes applications from suitable / qualified candidates for the 6th Cohort of the e-learning Young Insurance Professionals Programme
About the programme
Every year, successful candidates for the Young Insurance Professionals Programme will undergo a one-year training programme with a "stretch/learning assignment" built in, where they will gain valuable on-the-job experience.

They will undergo an intensive 9 months' on-line training on a specially designed package focusing on Reinsurance, Leadership and Management subjects. The training programme will be run in English and French.
Successful candidates will then be gathered for one week in Lagos or in another city where Africa Re has an office to conclude the training and for the graduation ceremony. During the one week face- to- face training, participants will be divided into teams. Each team will be requested to present a paper of not more than 5 pages on how they expect to influence their respective organizations in the areas of training, knowledge and skills acquisition if they assume positions of authority.
The programme is expected to positively impact participants to:
Understand the reinsurance industry and their future missions with regard to strong leadership, governance and accountability;
Develop a constructive approach to competition in the African reinsurance markets by reducing some poor practices and approaches;
Improve professionalism;
Develop/improve internal operations processes (client servicing, claims handling, etc.);
Contribute to market research and segmentation for low income clients, and develop products for the masses in order to increase insurance penetration;
Contribute to the construction of reliable database of re/insurance market statistics.
Benefits
At the end of the nine (9) month free online training, the best ten (10) participants will enjoy the following benefits:
E-Certificate of Completion issued by Africa Re Group Managing Director/CEO;
Invitation to a Capstone On-Campus or online where they will be introduced to cutting-edge managerial and leadership skills;
Sponsorship to attend one of the major insurance / reinsurance events in Africa (AIO, FANAF, OESAI, GAIF, FAIR, etc.).
Eligibility Requirements
The programmes is for insurance/reinsurance professionals under the age of 35, working with insurance or reinsurance companies, brokerage firms, supervisory authorities or related organizations.
Deadline: January 24, 2024
For more details, visit Young Insurance Professionals Programme
See more opportunities