Fellowships
Acumen West Africa Fellowship 2024 (fully funded)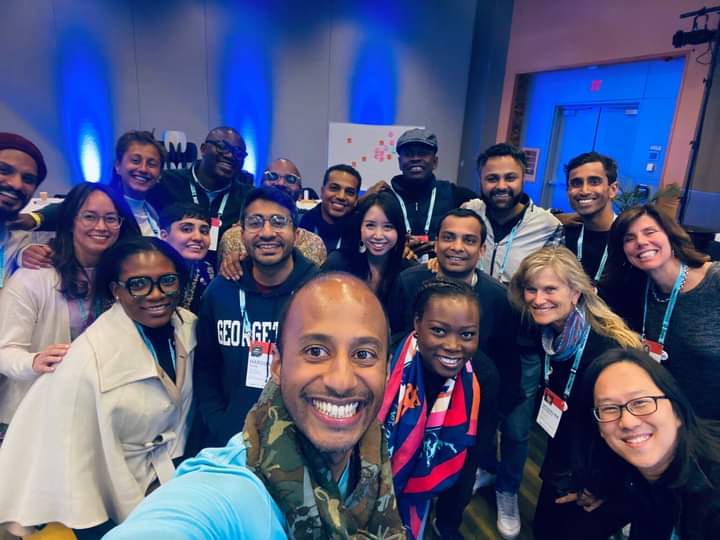 Acumen West Africa Fellowship 2024 (fully funded)
Applications are open for the Acumen West Africa Fellowship 2024. The West Africa Acumen Fellowship is a rigorous leadership program that brings together a cohort of extraordinary individuals working on problems of poverty and equips them with the knowledge, skills, and community to strengthen their leadership and scale their ventures to create meaningful change in West Africa.
Acumen Academy in West Africa is bridging the region's leadership gap by equipping and enabling a generation of leaders that can navigate the unknown, listen deeply, build trust, and bring together the views and priorities of multiple stakeholders in service of our shared prosperity.
After Fellow Candidates complete the program they join The Foundry, a community of like-minded peers who are working across sectors and geographies to build a world based on dignity. As part of this diverse community committed to sharing ideas and experiences, they gain access to capital, coaching, and continuous learning as part of lifelong accompaniment on their journey to creating social change.
About
Acumen West Africa Fellowship Candidates remain in their jobs and participate in a 6 month program comprising 5 seminars. The seminars are paired with online group and individual assignments designed to inspire an engaged community. The following provides a high level overview:
One 3-day virtual immersive
Two 5-day full-time in-person immersive (8 hours of pre-work for each immersive consisting of self-paced learning and group calls)
Two 4-week virtual workshops (3 hours a week of pre-work including group and individual calls as well as self-paced learning)
Fellow Candidates build trust and test new leadership skills within their cohort. This cohort-based model creates deep bonds which persist well beyond the program, and Fellows build peer relationships that prove invaluable on their journey toward creating greater impact.
Acumen West Africa Fellowship curriculum highlights below
Polarities Management: Cultivate the ability to lead effectively when opposing but interdependent values are in tension.
Good Society Reading: Explore the meaning of a just society and the moral and historical foundation of social change through classic and contemporary texts by thinkers such as Plato, Ursula K. LeGuin, Chimamanda Adichie, Dr. Martin Luther King, and Amartya Sen.
Adaptive Leadership: Learn what it means to catalyze change at the personal, organizational, and societal levels, navigating uncertainty and embracing the gradual process that is meaningful change.
Authentic Voice: Develop the capacity to tell meaningful stories that speak across lines of difference and move others to action.
Benefits
Once graduated, alumni from Acumen West Africa Fellowship and Accelerator programs join The Foundry, gaining access to online resources, financial capital, expert mentorship, and opportunities to showcase their work and expand their reach.
Once you are selected as an Acumen Fellow Candidate, Acumen covers all program-related expenses during the Fellowship. This includes all costs associated with the seminars including lodging, food, transportation, and visas.
Eligibility Requirements
Acumen West Africa Fellowship looks for "builders" who are working to solve problems of poverty. Builders include founders, CEOs, and senior leaders (COO, MD, etc.) at for-profit, nonprofit, or hybrid social enterprises as well as corporate or government sector intrapreneurs. While these titles offer a glimpse of the types of roles Fellows play, what matters most is what you're building and the track record of your impact.
Applicants must have a minimum of 5 years of professional experience and should be able to demonstrate their commitment to solving issues of poverty
Applicants should demonstrate their ability and willingness to give (contributing their knowledge, experiences, networks, and/or ideas) and receive support from the Foundry.
Applicants must have a reliable internet connection, be fully available to participate throughout the entirety of the program, and be able to participate in English.
Applicants must reside in West Africa and the impact of their work should be focused on West Africa particularly our focus countries which are: Nigeria, Ghana, Sierra Leone, Liberia, and the Gambia
Deadline: December 10, 2023
For more details, visit Acumen West Africa Fellowship
See more opportunities