Grants
Connak Foundation Gives $60,000 Grant, Free Training To Entrepreneurs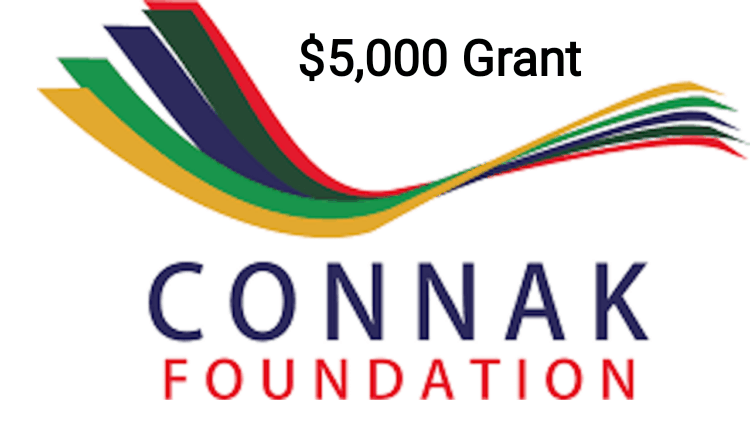 Connak Foundation Gives $60,000 Grant, Free Training To Entrepreneurs
A non-governmental organisation, Connak Foundation Entrepreneurship Initiative (COFEI), has trained about 150 entrepreneurs across Nigeria.
The young entrepreneurs, after going through rigorous training for about 12 weeks at various boot camps in Abuja, Lagos and Abia and online intensive training, 50 got start-up grants of $5,000 totaling $60,000.
Addressing newsmen at the award ceremony during the weekend in Abuja, the chief executive officer, Carole Emeka-Sunday, said the initiative was targeted at raising more economically independent youths in the country.
She said the foundation had designed modalities and mechanisms to check the progress of those that would be receiving the grants.
"We want to raise more Dangotes. We want to see economically independent youths, economically independent Nigerians. It is not just one person, we want to actually replicate more CONNAK foundations," she said.
She called on the federal government to prioritise entrepreneurs and ensure more funding to develop their initiative.
Lead facilitator for the CONFEI programme, Dr. Emeka Onachukwu, said: "After training, they were actually given an opportunity to defend their business plans and business plans and relate it to what they were asking for as grants.
"Everybody was given a fair opportunity. Then at the end, the few you see here today are the ones we chose. The few are 50. The grant will be a maximum of $5,000. So, the minimum is $1000. So, everything depends on the business plan and everything in total is $60, 000," he said.
Stressing the need for government to prioritise entrepreneurship in the country, he said: "The issue is, first of all, the government needs to realise that every economy in the world today can be considered healthy and is driven by SMEs."
One of the beneficiaries, Engr. Chigozie Aka, said: "My heart is very, very delighted to be here today. It's been a long time since I graduated."
Connak Foundation Entrepreneurship Initiative is a program where business ideas that meet the requirements are judged using the criteria listed in these rules for an opportunity to receive an Award.
Applications will be evaluated by a team of judges who will select 150 finalists that will get funding of up to $5,000 for their businesses.
Applicants must be Nigerians.
Applicants must have completed their SSCE.
Applicants must be between the ages of 18 and 40.
Applicants businesses must be domiciled in Nigeria.
Applicants must be able to communicate effectively – speaking and writing – in English.
Applicants must be willing to attend all trainings and mentoring exercises organized by the programme.
Applicants must not be an employee of the Nigerian Civil Service.
The Process Stages for Participation:
1. Registration/Application & Selection:
Aspiring entrepreneurs will be invited to apply/register for participation via the online registration portal. Applications will be reviewed and 3000 successful applicants will be shortlisted for the online training. Applications will be accepted for the duration of the application period.
2. Training boot camp:
300 successful participants will receive tailored generic training in various aspects of entrepreneurship and business such as modules in business planning (access to finance, access to markets, competitiveness, business strategy, and mind- set change).
3. Pitch Day:
Each applicant will pitch their ideas before a panel of judges after which only 150 business ideas will receive funding and support of up to $5,000. These business ideas will be evaluated based on the following criteria;
4. Community Impact:
Does the business idea create economic opportunity in Nigeria? Does it improve the lives of people in Nigeria?
5. Innovation:
Does the business idea present unexpected solutions to unmet needs?
6. Reach:
Will its scope grow over time?
7. Feasibility:
Is the business plan well thought-out, and the team well-equipped to execute on it?
Business Development Support
All successfully funded businesses (start-up/existing) will receive a 6 months business development support based on their specific needs.