Internships
MEST Africa Entrepreneurial Training Program 2023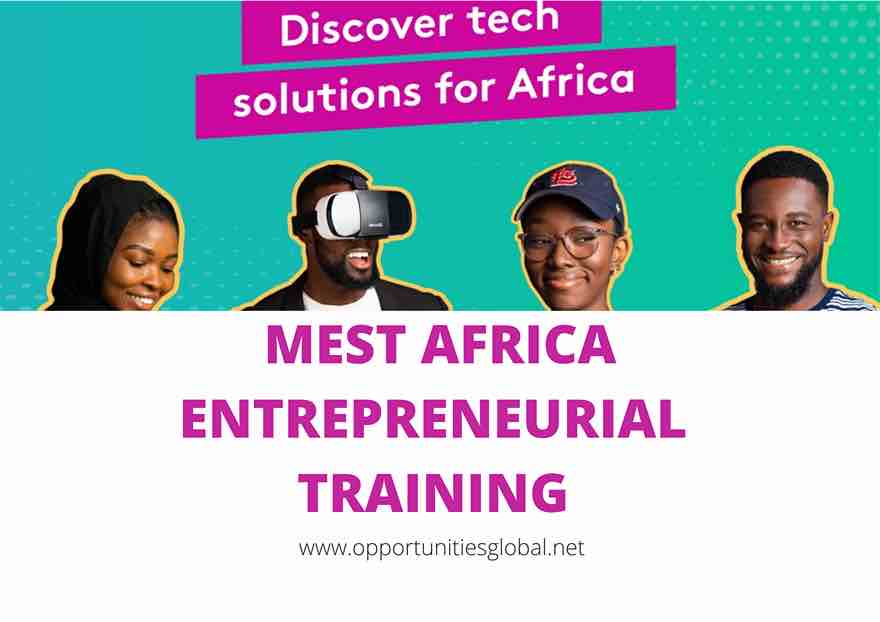 MEST Africa Entrepreneurial Training Program 2023 for young African Entrepreneurs
Deadline: April 20th 2022
MEST Africa Entrepreneurial Training Program offers a 12-month graduate-level training to aspiring entrepreneurs across the African continent. The entrepreneurial training program in business, communications and software development includes extensive hands-on project work, culminating in a final pitch and the chance to receive seed investment and grow businesses.
The successful world-class training program is run with the help of an internationally recognized faculty. MEST also offer the entrepreneurs-in-training (EITs) the opportunity to be mentored by real-life Entrepreneurs, CEOs and other executives from all over the world. Guest lectures have been with executives of Uber, Facebook, Safaricom, Samsung, Interswitch, and many more
Since inception in 2008, MEST has invested over $22m in training over 350 individual entrepreneurs and funded 60+ software companies across Africa. MEST entrepreneurs have developed solutions addressing local, regional and global markets, received follow-on funding from global investors, and gotten into top accelerator programs such as Y-combinator, 500 startups and TechStars.
Successful applicants will gain access to world-class education in software development, business and communication skills from MEST's campus in Accra, Ghana. Training is done along with mentorship and networking sessions with leading industry experts and business executives from all over the world.
Benefits of MEST Africa Entrepreneurial Training Program
At the end of the year-long program, all the Entrepreneurs-in-training form startups with co-founders within their cohort and pitch their business idea for up to $100,000 in seed funding, business incubation, and a lifetime of support from MEST Africa's global community of experts and founders.
The MEST Training Program is fully-sponsored and requires no financial payments to MEST. This is a full-time program that requires you to be available to attend all classes and sessions.
If successful in phone interview, you will attend an in-person group interview & individual interview (this will take place in Accra, Lagos, Dakar, Nairobi, and Johannesburg; you must be living there to be able to attend).
Requirements
A degree from a university or Technical College or equivalent experience with at least two (2) years corporate and startup experience (preferred)
Deep skills in either communications, business or software development
Young persons crazy about tech and entrepreneurship, and how to use technology to achieve business results
Should be ready to commit to a full residential program for a whole year
Disciplined, motivated self-starter who can work and deliver on assignments and projects – demonstrate this by completing the required Pre-Learning courses and MEST's rigorous recruitment process
An entrepreneurial spirit and strong desire to start a company
Ability to communicate candidly and persuasively
Ability to work well in teams, proven academic or professional excellence
Demonstrated leadership abilities
Confident and independent thinking
Excellent people skills
The application process:
Complete Pre-learning courses
Take an aptitude test
Fill and submit the MEST Training Program application form
Interviews with our recruitment team
Offer
Timeline:
Application Deadline: 20th April 2022
Final Interviews: May 2022 in Accra, Lagos, Dakkar, Nairobi, and Johannesburg
Training Program beings August 2022 in Accra
APPLY HERE

For More Information visit the Official Webpage of MEST Africa Entrepreneurial Training Program 2023
---
Click here to Apply for Future Engineer Scholarship to study in Canada
---
For faster updates:
Join our Telegram Channel
Join our WhatsApp Group