Fellowships
Become a Climate Corps Fellow (earn $1,400 weekly)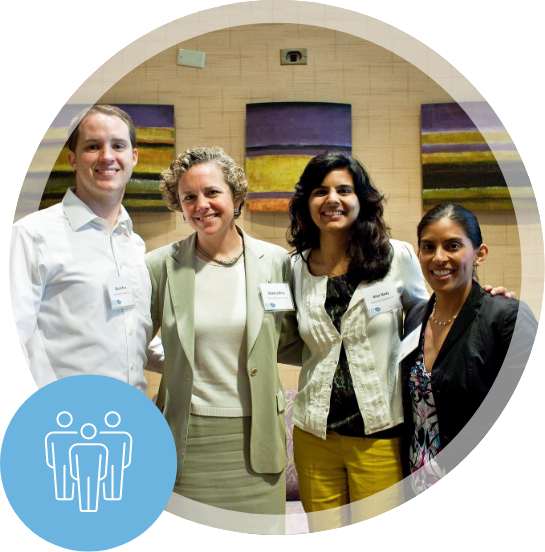 Become a Climate Corps Fellow (earn $1,400 weekly)
Applications are open to become a Climate Corps Fellow in 2024 Climate Corps fellows are graduate students who work with companies, public institutions, and non-profit organizations to meet climate commitments by identifying opportunities to reduce emissions in their operations and supply chains
The Environment Defense Fund is looking for graduate students from diverse backgrounds, with a range of experiences, training, and ambition, who are motivated to join the climate workforce and advance climate projects within organizations.
Benefits
As a successful applicant, you'll be custom matched with an organization that best aligns with your skills, interests, and preferences.

Over the summer, you'll work directly with staff at your host organization on innovative climate and energy projects
US fellows are paid $1,400 per week for 10-12 weeks, plus $1,400 for participation in the Fellow Training
At the end of the fellowship, you'll become part of the Climate Corps network and gain access to professional development resources throughout your career.
Project Types
As a Climate Corps fellow, you will have the opportunity to work on-site or remotely for 10-12 weeks to drive meaningful impact in the fight against climate change. The project types include:
Animal Agriculture: Implement strategies to reduce emissions from animal agriculture and create a climate-stable, resilient, and just food future.
Climate Commitments and Roadmap: Analyze, road map and implement climate commitments including greenhouse gas accounting, Net Zero goals and Science-Based Targets.
Environment and Climate Justice: Advance climate equity plans, establish and track ECJ metrics, create and/or advance community engagement plans, and facilitate stakeholder buy-in at host organizations.
Food Waste: In partnership with ReFED, benchmark and implement food waste reduction strategies that can significantly reduce GHG emissions.
Renewables and Energy Efficiency: Develop targeted strategies to implement on-site and off-site renewable energy and scale energy efficiency
Supplier Engagement and Scope 3: Collect, analyze and report Scope 3 emissions and engage suppliers in climate and sustainability initiatives.
Sustainable Finance: Catalyze investors and financial institutions to accelerate climate action.
Zero Emission Vehicles and Fleet Transition : Develop targeted strategies to electrify medium and heavy-duty vehicle fleets
Eligibility Requirements
Climate Corps seeks graduate students who are motivated to join the climate workforce and who are equipped with the skills to make a meaningful impact on their host organizations. Core fellowship requirements are:
At the time of application, must be enrolled in a graduate certificate or degree program. Past fellows have studied in a variety of fields, including business, engineering, sustainability and environmental management, public policy, data science, writing, and more.
Self-starter with project management and leadership experience, including demonstrated success aligning and collaborating across teams.
Strong communication skills, including presentation skills.
Eligibility to work in the United States during summer 2024. See our work authorization policy for more details.
Climate Corps is an Equal Opportunity Employer. In order to develop the most innovative and inclusive environmental solutions, they need sustainability leaders that represent the community they serve.
Deadline
Early application deadline: November 30, 2023
Regular application deadline: January 9, 2024
For more details, visit Climate Corps Fellow website
See more opportunities