Internships
Jobs
Call for Applications: Schneider Electric Graduate Trainee Program 2023 for young Nigerians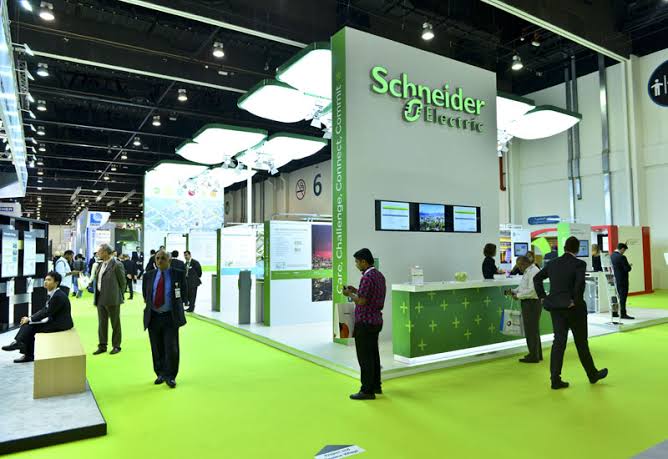 Call for Applications: Schneider Electric Graduate Trainee Program 2023 for young Nigerians.
Schneider Electric Graduate Trainee Program 2023 for young Nigerians is a program by Schneider Electric.
About Schneider Electric
Schneider Electric develops technologies and solutions to make energy safe, reliable, efficient, productive, and green. The Group invests in R&D in order to sustain innovation and differentiation, with a strong commitment to sustainable development.
We drive digital transformation by integrating world-leading process and energy technologies, end-point to cloud connecting products.
Schneider Electric creates connected technologies that reshape industries, transform cities and enrich lives.  Schneider Electric's 135,000+ employees thrive in more than 100 countries.
class="wp-block-heading">Requirements for the Schneider Electric Graduate Trainee Program
You are currently pursuing or have completed a university degree (BEng, BSc Eng or BEng Tech Honours) in Electrical, Electronics, Instrumentation/Control, Electrical & Computer Engineering, and Mechatronics Engineering.
Recent graduate (2022 – 2023) with no formal work experience.
Excellent command of computer knowledge and MS Office applications
Excellent oral and written communication skills in English
Open and supportive personality with a genuinely inquisitive nature
Willingness to work both nationally and internationally as and when required
Customer First – always willing to put customers and others first
Embrace Different – comfortable dealing with different cultures and embracing change
Dare to Disrupt – not afraid to do things differently and challenge the status quo
Learn Every Day – eagerness to learn new skills (fast), a growth mindset
Act like Owners – take ownership of tasks and not rely on others to drive you
Schneider Electric Graduate Trainee Program 2023 Qualifications
Desired Characteristics
A positive attitude, with an eagerness to learn and a flexible approach to working.
Ability to solve problems, capable of prioritizing and multi-tasking.
Strong interpersonal skills and ability to work effectively within diverse teams.
Program Benefits:
Buddy/mentor – who will help you to smoothly find yourself in our company.
Training tailored to your needs/experience.
Relaxed, fun, and engaging environment – we're not just about business: volunteering, extra projects, and integration events.
Exposure to a range of Schneider-Electric Process Automation technologies and products.
Experience in being part of the Schneider-Electric Africa expansion plans.
Growth opportunities to develop technical and non-technical skills.
For More Information:
Visit the Official Webpage of the Schneider Electric Graduate Trainee Program 2023 for young Nigerians
See other opportunities