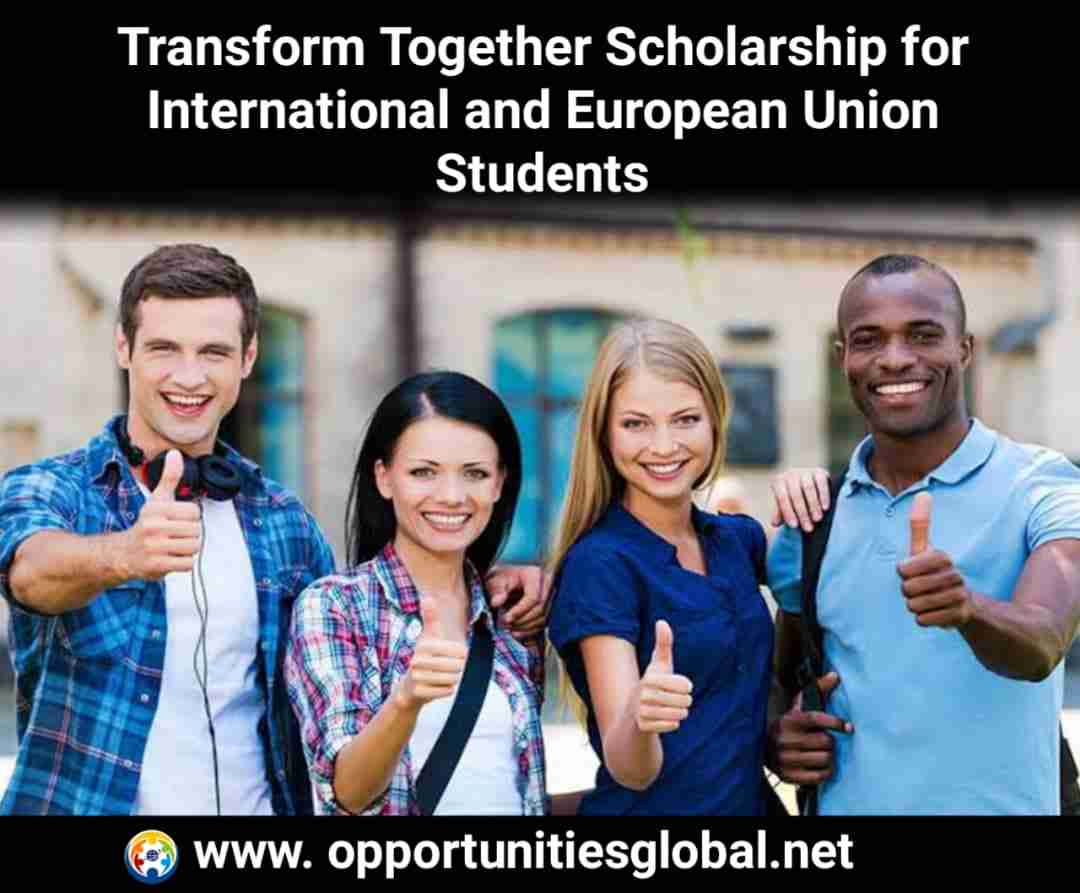 ---
Transform Together Scholarship for International and European Union (non-UK) Students
International students and students from the European Union (non-UK) may apply for Transform Together scholarship if they plan to enroll in a full-time undergraduate or graduate taught program at Sheffield Hallam University during the 2022–2023 academic year.
Scholarship worth and inclusions:
For the first year of study, undergraduate and postgraduate taught courses are eligible for a 50% fee waiver (50% reduction).
Eligibility for the scholarship:
To be eligible to apply for one of these scholarships.
You must be an international fee-paying student in order to be eligible to apply for one of these scholarships.

Postgraduate only; must have an honors degree with a minimum GPA of 2.1 or equivalent and satisfy the course's English and academic entry requirements.
You have applied for a full-time taught undergraduate or postgraduate course at Sheffield Hallam University and obtained your student identifying number. • are an undergraduate student exclusively and have met or exceeded the English and academic entry requirements for the course.
Be able to fully support your own education. This indicates that you are not receiving financial support for your education from a government, scholarship provider, business, or employer.
Be able to afford any additional costs your course may impose, such as field trips.
Visit the official website to read the complete eligibility requirements.
Application guidelines:
You must have submitted an application for a full-time taught program at Sheffield Hallam University for the applicable year in order to be considered for a Transform Together Scholarship. Please look for a course and apply if you haven't done so before. After registering for a course and receiving a student identification number, you must apply for a scholarship online by the deadlines of May 31, 2022, for enrollment in September 2022, or November 1, 2022, for entry in January 2023. To obtain the application form and for comprehensive instructions on how to apply for this scholarship, please visit the official website (link provided below). Deadlines: November 1, 2022
Website:
Website for the official scholarship: www.shu.ac.uk/transformtogether
Follow us For faster updates:
See other opportunities