Grants
THE DORCAS RESEARCH GRANT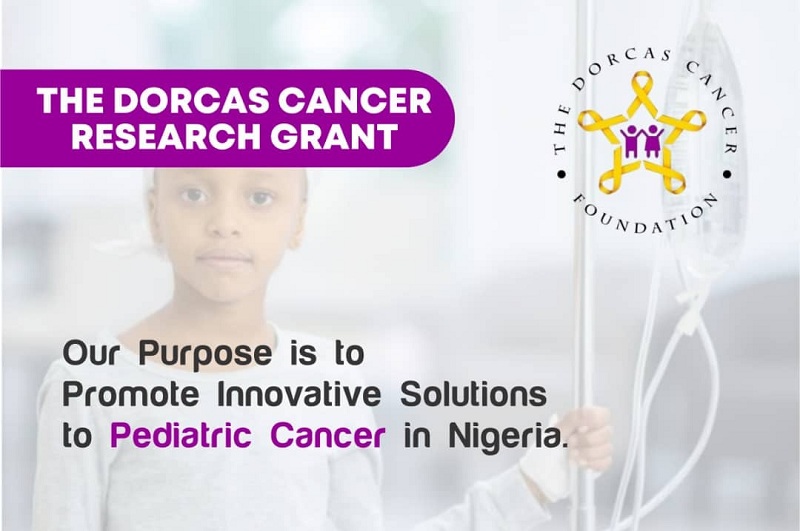 The Dorcas Research Grant is an initiative of The Dorcas Cancer Foundation created to encourage childhood cancer research in Nigeria. This is a yearly grant that will be open to the public every year.
Grant Cycle: February 5th 2022 – January 31st 2023.
Grant Amount: ₦ 1,000,000
Important Dates:
Call for Applications: September 30th 2021
Submission Deadline: December 31st 2021
Review: January 10th – February 4th 2022
Notice of award: February 15th 2022
Purpose: To Promote Innovative Solutions to Pediatric Cancer in Nigeria.
Eligibility:
Core area must cover pediatric cancer
Research must be carried out in Nigeria
Must include a Nigerian in the team
Multidisciplinary collaboration is encouraged

Open to all health care professionals, students, support/allied health care professionals, non-health care workers studying or working in the health care sector.
Application: Applications should be submitted online via the website: www.tdcf.ng
Contact for further enquiries: [email protected]
Monitoring and Evaluation: Grantees will work with TDCF research affiliates to enable delivery of set goals. Quarterly updates will be required.