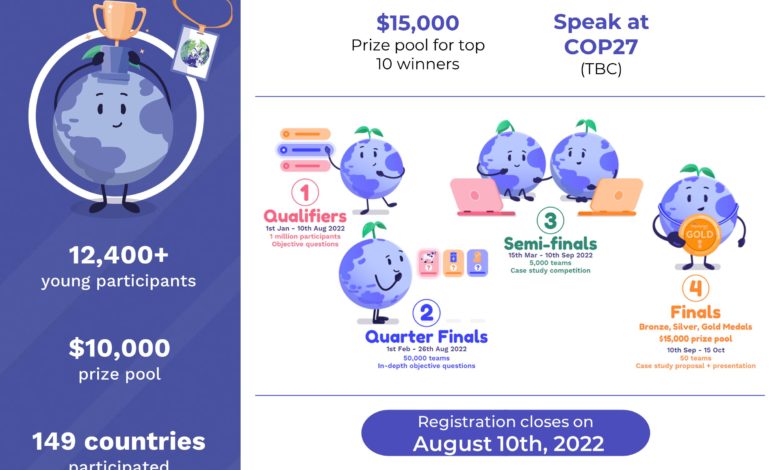 CLIMATESCIENCE OLYMPIAD 2022 (CSO22) : A GLOBAL COMPETITION FOR YOUTHS & STUDENTS
Apply for the ClimateScience Olympiad 2022
DEADLINE: Registration closes on the 10th of August 2022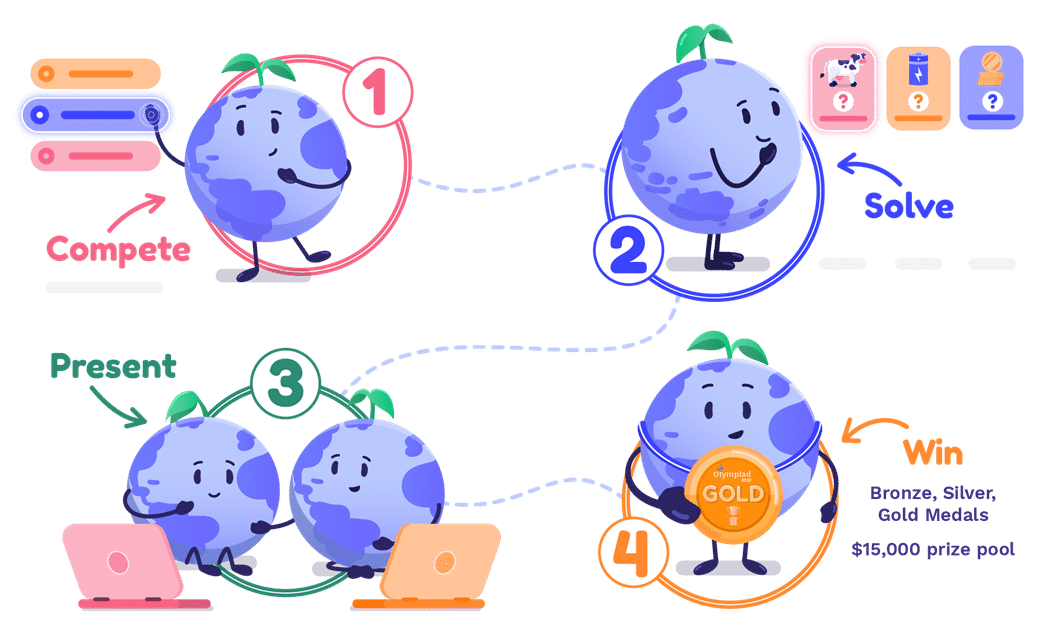 The ClimateScience Olympiad
ClimateScience is a leading climate education charity based in London, UK. Our aim is to make climate education reliable, accessible and engaging, for free for everyone.
We do this by developing lots of content in different formats such as courses, videos, classroom activities, kids' books, corporate workshops, quiz app, etc, reaching a global audience of over 1,000,000 monthly learners.
The ClimateScience (CS) Olympiad is a global competition engaging youth to find solutions to some of the most challenging climate issues and empowering them to be the climate leaders/innovators of tomorrow.
The questions of the CS Olympiad put students in the shoes of leaders, make them research about a particular issue in-depth hence exposing them to the latest research, and then ask them to think of proposals that are socially equitable, realistic, economically feasible, and rapidly implementable.
Working on such problems enhances students' research, analysis, problem-solving, and articulation abilities. It also helps them develop a realistic perspective of the current climate crisis, understand the underlying intricacies, and provide the tools for more effective climate action.
Apart from that, through global competitions such as the CS Olympiad, participants can be part of a global community and meet like-minded people in a healthy competitive environment.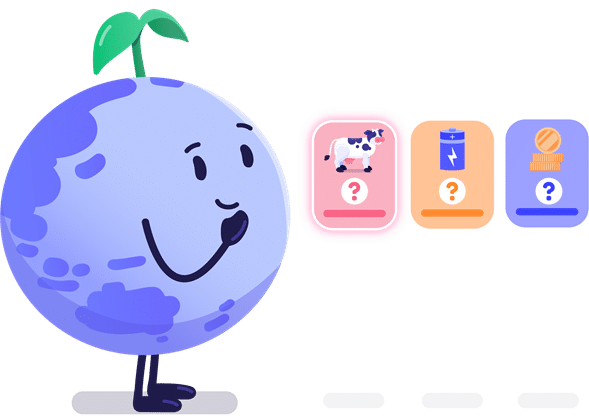 The ClimateScience Olympiad 2022 (CSO22)
In 2022, ClimateScience Olympiad is aiming to reach a million participants globally. By participating in the CSO22, students stand a chance to win a $15000 cash prize and an opportunity to speak at the UN's Climate Summit (COP27, pending confirmation) just like in 2021.
Eligibility – Open for free to age groups ≤16, 17-20, 21-25 years old. They can either participate alone or in a team of two.
Deadline – Registration closes on 10th August 2022, students can register by visiting here
Mode of Examination – The competition will be conducted in the following 4 stages:
Qualifiers
Expecting more than 1 million participants globally
The qualifier round at a glance:
Format: Questions co-designed by educators and scientists
Time requirement: 30 minutes
Technical requirements: Schools can choose between on-paper and digital participation.
Quarter-Finals
Up to 50,000 students (top 5% of each month's qualifiers)
Similar to the Qualifier round but longer and more in-depth. Fully online, global, and organized by us. Schools are not involved in organizing.
Semi-Finals
Up to 5,000 teams. The top 10% of each month's quarter-finalists are invited.
Participants are given the topics of their exam 10 days before their semi-final date to help them prepare. At the event, they have 3 hours to write an essay about a solution to a complex problem set, putting them in the shoes of world leaders. 50 ClimateScience volunteer judges will judge all submissions.
Finals
Top 100 teams
Same format as the semi-finals plus presentations in addition to the essays judged by world-leading scientists, innovators, and policy-makers. The top 500, 100, and top 10 participants get a digital Bronze, Silver, and Gold medal, respectively. In addition, we provide $15,000 of prize money for the top 10 teams, divided as follows:
1st wins $5,000
2nd wins $3,000
3rd wins $2,000
4-6th win $1,000
7-10th win $500
In 2021, the top 3 participants got a speaking slot at the UN's Climate Summit. We hope to again give the top participants such an opportunity in 2022.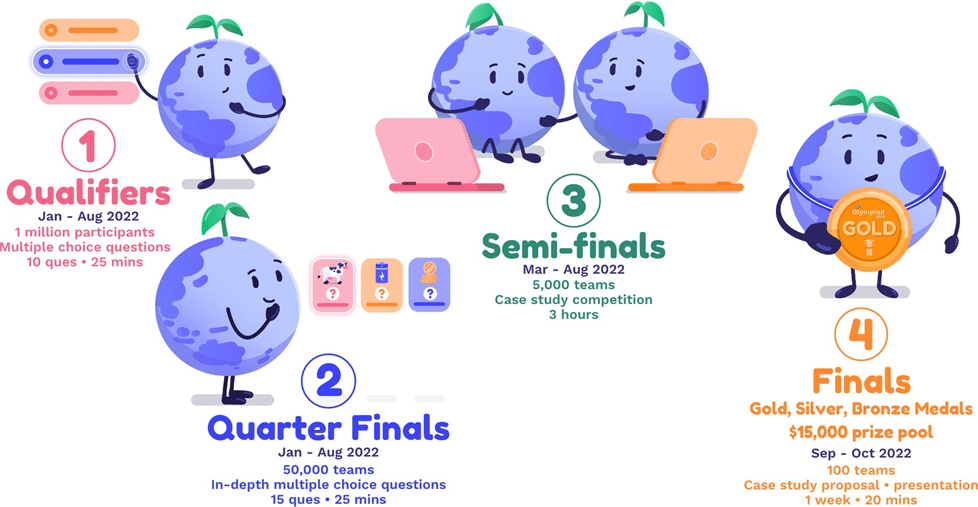 Free preparation materials
ClimateScience is funded by generous, value-aligned philanthropic foundations such as Schmidt Futures, the Dixon Foundation as well as corporate education products we sell. Our partners have zero influence on our content. Participation in the Olympiad is free and preparational materials are too. Our mission is to empower students around the world to take effective action on climate change.
Participants are encouraged to prepare by completing our courses.
Click here to start your application for the ClimateScience Olympiad 2022 Competition
---
Check here to apply for the Geneva Challenge 2022
---
See other opportunities